Why a Women's Gym Backpack is a Perfect Fitness Companion?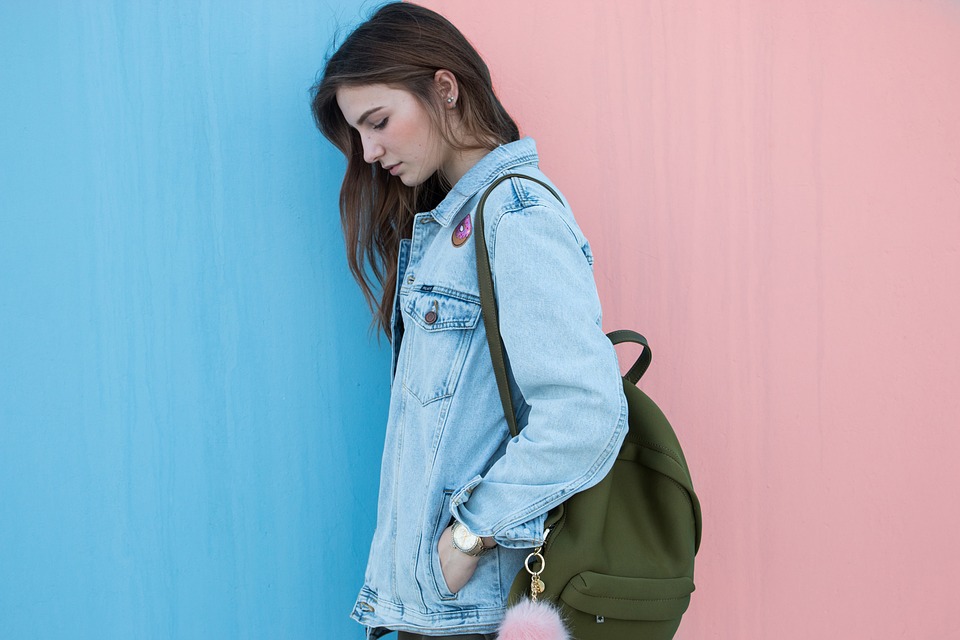 Gym bags for women come in all shapes, sizes, and designs. Though different designs cater to different needs, the backpack is hands-down a favorite among them all. This sturdy yet flexible design is a great companion in your fitness journey and comes with many advantages that give the backpack an edge over the others. Here is a look at five important features and qualities of womens gym backpack that make them so popular among fitness-centered women.
# 1 – The bag provides ample space for all the things you need for workouts
Packing for the gym is like packing for a mini vacation. You need to store valuables like cash, cards, keys, smartphones, earphones safely while also making space for gym essentials such as water bottles, towels, socks, gym shoes, and so on. If you use the sauna, take a shower or change clothes at the gym, you also need to carry a fresh set of underwear, bath towels, shower caps, and toiletries. If your workout routine involves specific forms of exercise like yoga or bodybuilding, your gym bag needs to accommodate equipment for these including mats and gloves. A cleverly designed women's gym backpack can accommodate all of these with ease while ensuring that your routine trip to the gym remains hassle-free.
# 2 – It has the right place for everything
Among all bag designs, the backpack is typically seen with the most number of compartments. This feature makes it easy for you to store things in an organized fashion so that you don't need to rumble through a pile of large and small items every time you take something out. A good gym backpack contains sleeves for laptops, separate compartments for clothes and shoes, pouches for smaller items, pockets for water bottles, and additional straps for yoga mats. Some designs also come with breathable pouches to carry sweat, post-workout stuff like wristbands, headbands, face towels, and so on.
# 3 – It lets you transition from gym to work or vice versa quickly
The backpack is a design that's classy and work-ready. Sans fancy prints or colors, a gym backpack is one that you can carry to office without second thoughts, especially when you need to stuff in a lot of electronic gadgets. Also, good quality bags, made using premium quality materials, hold up against external elements, while allowing you to clean and care for them in an easy manner. So, you will never have to worry about your gym backpack looking shoddy in a professional workplace.
# 4 – The bag is great for travel as well
Thanks to the large size and compartments that it comes with, a gym backpack is also a great companion in travel. Be it for a weekend getaway or a quick official trip for work, this bag can accommodate a few days of clothes and accessories, plus your gadgets, and travel gear, in an easy manner. Most of these bags also carry quick access zipper pockets and pouches, which allow you to store keys, purses, phones, safely and access items like passports and boarding passes quickly, when on the move.
# 5 – It's easier to carry around
The gym backpack is a great choice for pedestrian commuters and those who use crowded public transport systems. As you walk down streets and hop buses or trains, the backpack stays close to your body and ensures a fuss-free movement, unlike totes and slings that fall off quickly, especially over protective clothing like jackets and blazers. Backpacks also distribute the load equally on both shoulders, unlike other bags that typically rest on one shoulder. Hence, you're less like to experience strain or aches that come from carrying gym bags around.
The many features of a women's gym backpack make it an ideal companion in your fitness routine. If you are looking for a sturdy yet flexible design that accommodates needs of space, organizations, work-friendly aesthetics, as well as easy mobility, the backpack is the right choice for you. These elegant, stylish, highly functional, and extremely comfortable women's bags can make all the difference as you stride forward on your path to a healthy and fit self.