What are the Different Types of Pilates?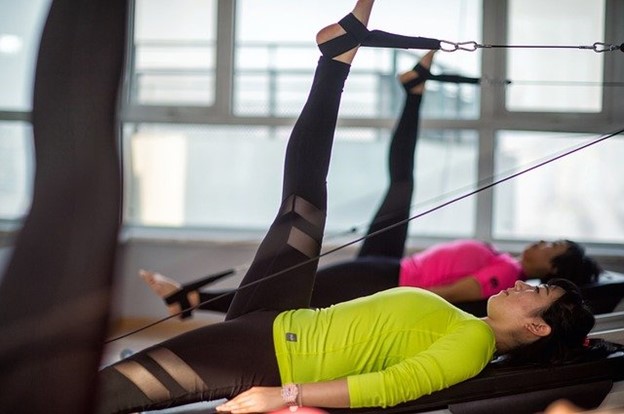 Are you a fan of pilates or planning to exercise it? If you are a veteran, you will know the benefits it offers. But being a novice, you must understand its usefulness in your life. So, what does pilates mean? Well, it is a method of physical fitness that consists of muscular power and low-impact flexibility. Pilates is an effective system that improves body flexibility and movement, core strength.
Pilates also helps in stress management, relaxation, and managing anxiety. So, if you are an amateur or an experienced pilates user who wants to take fitness to the advanced level, you must be aware of the appropriate type of pilates for yourself. But why so? Well, each pilates offers different health advantages. So, if you have set a target and want to achieve it, you have to determine the perfect pilates for yourself. In this writing, we have listed various kinds of pilates for different body types and the advantages it offers to the user. Additionally, you can also take help from the best instructor for pilates in Allen TX, to choose which is the most fitting one for you.
Classical Pilates
Classical, traditional, Roman, authentic, or real pilates is a combination of mat and apparatus exercise. It is the first pilates variety introduced in 1920. It is more flexion-biased than other types and is suitable for spondylolisthesis or a lordotic lumbar spine. When doing a sequence of exercises with this pilates, you have to involve your body and push it fully. But if you have a disc protrusion, classical pilates is not the most suitable choice for you.
Mat Pilates
You can use this form of pilates on the floor with less equipment or no such things at all. It is the most preferred and versatile pilates genre globally for beginners, as it helps them acquire the most fundamental techniques. Begin your Pilates workouts with this one, and then jump onto the other types. Besides, when it comes to the matter of benefits, mat pilates offers innumerable advantages. A user can strengthen the pelvic floor, lower muscles, abdominals, shoulders, hips, upper body parts, and glutes with mat pilates. Additionally, it will aid in relaxation, mindfulness, and reduce tension also. It is the most cost-effective pilates among all and demands less attention from the instructor.
Contemporary Pilates
As the name suggests, it is a mixture of traditional exercises. But today, it incorporates several fitness training methods, yoga, and physiotherapy. A contemporary pilates user can utilize equipment like balls, resistance bands, or foam rollers. The exercise movement is flexible, and the instructor will help you prescribe the best shift for the required spot according to your need.
Reformer Pilates
Reformer pilates is a flat platform that consists of ropes, pulleys, and a sliding carriage. A user can slide the pilates back and forth to adjust it. This form of pilates assists the body to perform eccentrically against the resistance and effectively helps the user enhance their strength, energy, posture, and flexibility. Besides, it is also beneficial for injury rehabilitation. But you have to perform the exercises with the assistance of an instructor to avoid any injuries or harm to the body.
Clinical Pilates
Clinical Pilates is the best alternative for you if you are facing a recent injury, surgery, pregnant, or are suffering from chronic pain. It comprises mat work and equipment like thera band. This form of pilates primarily concentrates on lower backaches and stabilizes the muscles. Besides, it also helps the user make proper muscle strength, prevent further injuries, and support rehabilitation.
Group Reformer Pilates
This type of pilates uses a prop popularly known as the reformer. It offers a powerful entire body exercise on a piece of a reformer. Besides, as the name implies, you undergo a sequence or group of activities in a group reformer pilates. A user might obtain multiple benefits from this type of pilates, as it helps in enhancing strength, physical balance, and flexibility.