Why You Need a Gym Bag with Yoga Mat Holder?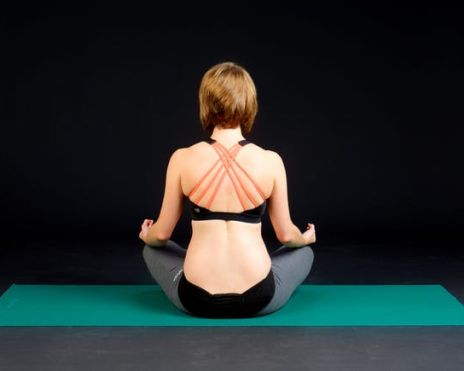 Carrying a yoga mat to the gym or yoga studio is one of the biggest hassles. Also, yoga mats have the unique capability of unfurling itself at the most inappropriate time. No matter how tightly you roll your yoga mat, carrying it to the gym without a right bag is not an easy task.
Looking to end the daily struggle with your yoga mat? Buy a gym bag with a yoga mat holder.
Here are the six reasons why you need a gym bag with a yoga mat holder:
Comfortably tote your gym essentials and yoga mat
A gym bag with yoga mat holder has straps to securely hold a yoga mat which allows you to comfortably tote your yoga mat to the gym. This bag ends your struggle of holding a yoga mat in hands, and you can easily carry your yoga mat along with you. A vast range of designs and style of gym bags with the special feature of yoga mat holder is available for the purchase. All bags can hold yoga mats of any size securely. You can choose the style of your gym bag as per your personal needs.
Keep your stuff organized
Gym bags with yoga mat holder have a multi-compartment design which allows you to store your stuff in an organized manner. These bags are spacious and provide enough space to store your gym gears and yoga essentials. You can reserve one compartment for clean clothes to be worn after the workout. One or two compartments can be used for storing sweating garments, stinking pair of socks and soiled shoes. A yoga mat can be held in the straps on the outside of the bag. A pocket with zips can be reserved for stashing phone, keys, wallet, and ID card. And of course, one pocket can be reserved for snacks, water bottles, and supplements. A multi-compartment bag allows you to store your stuff in an organized manner so that when you need anything, you do not have to search the entire bag.
Easily get fit in the locker
When you are looking for a small gym bag, you need a bag that can easily fit into your office or gym's locker. Your gym bag with yoga mat holder can easily adjust into the locker. It is made of the flexible material and does not require a lot of space.
Separate compartment for sweaty clothes and soiled shoes
A gym bag with a yoga mat holder is made of water-resistant and odor resistant material. Each end of the bag has a compartment to store soiled shoes, stinking garments and anything you want to keep separated. So you do not have to worry about storing your sweating garments and stinking shoes. You can keep your soiled pair of shoes, and stinking workout gears separated without spreading the fouls smell in rest of the bag.
Budget-friendly
An ordinary bag does not have a yoga mat holder. So you have to purchase a separate bag for holding your yoga mat. A gym bag with a yoga mat holder serves the purpose of two bags in a one. It can hold a yoga mat bag without consuming too much space. More importantly, a gym bag is a versatile item. You can also use it when traveling, going to the pool or on a day out on the beach. Therefore, it is an economical and budget-friendly alternative to an ordinary bag.
An ideal traveling bag
A gym bag with yoga mat holder is ideal for traveling. It has enough space to fit all your necessities you may need when traveling. Quality gym bags are made of highly durable materials such as ballistic nylon, cotton, or polyester. These bags can easily withstand the wear during the traveling. More importantly, these bags are flexible and of small size which makes them easy to squish in small spaces. And, last but not least; these bags are washable. You can wash these bags with water. All of these properties make gym bags ideal for traveling.
These are the six key reasons why you need a gym bag with a yoga mat holder.