Why is Personal Training a Good Idea?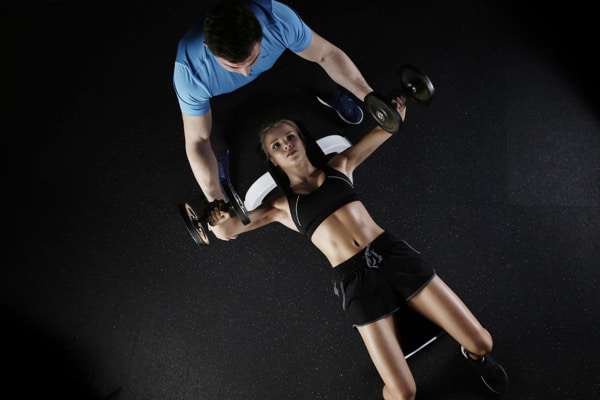 We all have been through that stage where we commit to ourselves to hit the gym regularly. You enquire about it, pay the money and after going regularly for two days, your motivation goes down the drain and you stop going to the gym. This has happened with almost everyone. But have you ever thought what is the reason behind it? Well, it is because you feel lost as you do not know what workout regime you should be following. The answer to this is that you need to have a trainer. Having personal training in Frisco will give you a systematic plan for your daily workouts.
If you are still confused about it, then you must know that there are many surprising benefits of having a personal trainer. Though it will cost you a bit of money, the results that you will get are going to be overwhelming. Read the blog to know why personal training in Frisco is a good idea.
Personal attention
The first best thing about personal training is that you get personal attention. Since you are the only one the trainer has to focus on, you will get the apt guidance that is needed according to your body structure and stamina. You get a tailor-made training schedule and diet plan that your trainer builds after talking to you about your daily routine, eating habits, time to be given for workout, and many more. All these parameters will be analyzed by your trainer and then everything will be planned accordingly.
Efficiency in workouts
A qualified personal trainer knows how to make use of their expertise to make sure how the fitness plan will work comfortably with the client. And along with that comfort, the trainer will ensure to give efficient and maximized results in a given time. You are that kind of person who has a power-packed week with a full-time job, a family, kids, and tons of other commitments, and therefore, you want to make sure that whatever little time you have in hand, should be utilized to the fullest for your fitness. And in this way, a personal trainer comes into the picture, giving you the most efficient workout plans that are tailored to give you results in less time.
Variety of workouts
The thought of going to the gym and spending hours on the treadmill sounds super daunting. And that thought itself pulls you back from not following a fitness routine. When you start training under a personal trainer, be sure that you are going to get an ample variety of workouts that you can never get bored of. Right from strength training, weight training, body-weight training, functional training, CrossFit, HIIT, Yoga, you will be doing different workouts that will motivate you to challenge yourself every day.
Noticeable transformation
When you hire a personal trainer to kickstart your fitness journey, you are sure that in a little time, you start seeing a noticeable transformation in your body from outside and inside. The personal trainer includes all the moves and exercises in your fitness routine that you will see a noticeable difference in your posture, daily movements, and energy levels. Losing weight is going to be there as you will start seeing yourself leaner and toned than before. But along with that, you will notice that your metabolism rate has increased and you have started to feel much lighter than before.
Fewer chances of injury
If you are someone who does not move your body that much and find every little movement painful, then only personal training in Frisco can help you. Hiring a personal trainer will negate the chances of any sports-related injuries right away as they know the tricks and capacity of the client and make sure to help you do those movements safely and efficiently. Along with that, if you have any kind of injury, then personal training would help heal it and you will get proper guidance while doing the movements.
Always remember one thing that it is not important to lose weight, you must stay fit and healthy. Taking help and guidance from the personal trainer will give you a lot of confidence in yourself and you will see a transformation in your body right from the beginning of your journey.