What Makes CrossFit Backpacks the Perfect Fit?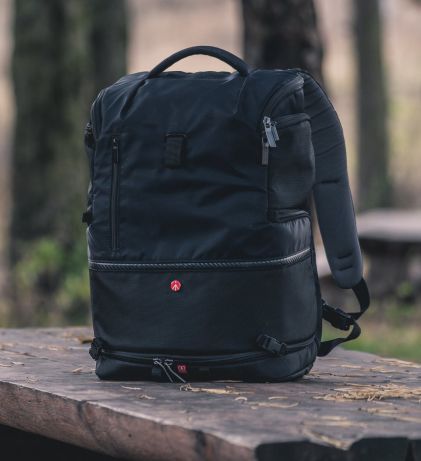 A CrossFit workout often requires a lot of gear – more than usual compared to other exercise routines such as strength training or yoga. For this purpose, you need to use a sturdy gym bag that also is spacious enough for your specific needs.
A CrossFit backpack can be ideal to use if you plan to continue with this heavy-duty workout for a while at least. Yes, you can also use different styles of gym bags for your CrossFit workouts. But using a CrossFit backpack makes good sense for many reasons.
The Perfect Comfort
If you are carrying a substantial amount of gear almost every day for your CrossFit sessions, you need to use a small gym bag that is comfortable to carry. A CrossFit backpack is easier to carry than a duffel bag or a tote as you can divide the weight between both of your shoulders. If the backpack is roomy enough for all your gear and sturdy enough to carry it all with ease then it can be the perfect bag for your CrossFit sessions.
Choosing a backpack with padded straps can be a good idea. It can be a kinder thing to do for your back and shoulder to use a CrossFit backpack over other styles of gym bags.
The Optimal Functionality
The ideal CrossFit bag needs to have separate sections to store different gym essentials and workout gear. If a backpack is spacious enough for your needs then it can be perfect to use for your CrossFit sessions.
It needs to have separate compartments for your towels, clothes, sweaty gear, water bottle, health supplements or snacks, toiletries, wallet, fresh clothes, and other essentials. It will also need to have enough space for your CrossFit gear such as belts or lifting straps.
Buy a backpack with a separate section for your sweaty clothes and shoes. If you need to take your CrossFit bag to the office then choose one that also offers safe storage options for your laptop and other gadgets. A backpack with a padded section for a laptop can protect it from your gear and also make it possible for you to use only one bag for both the gym and the office.
The Ideal Size
Often, people use a duffel bag for CrossFit workouts as it seems to offer more space than other types of gym bags. There is nothing wrong with using a duffel bag for your CrossFit session. But if you wish to use a backpack but refrain from it due to lack of availability of the right size then you don't need to anymore.
Many companies now manufacture backpacks ideal to use for CrossFit and other heavy-duty workouts. So, look for the right bag before compromising over a style that you don't wish to use for your CrossFit workouts.
The Right Strength
When you are going for your CrossFit workouts, you don't want to end up with all your gear and gym essentials on the floor (in front of everyone) just because you used a bag that wasn't sturdy enough for your requirements.
CrossFit backpacks made with premium quality nylon material can offer the right amount of strength to your bag. Choose a backpack made with superior ballistic nylon. The internal material also needs to be strong. Check the product specifications for the lining material before making your purchase. If a quality poly liner is used inside the backpack then it will add another layer of strength to the bag.
Why CrossFit Backpacks?
Other than the above-mentioned four reasons, a sturdy backpack can actually be a multipurpose gym bag. You can not only use your backpack for your CrossFit workouts but also for other exercise routines such as swimming, strength training, or something else.
Backpacks also look trendy and look good on both men and women. If your choice of workout is CrossFit and you are a person always on-the-move then a using a backpack makes a lot of sense. You can carry it easily around town from one place to another. You can pack it for more than one type of workout. A stylish CrossFit backpack can, in fact, be the perfect bag for your gym as well as other needs throughout the day.