The Necessity of Yoga Mat Bag that Makes them Demand in the Market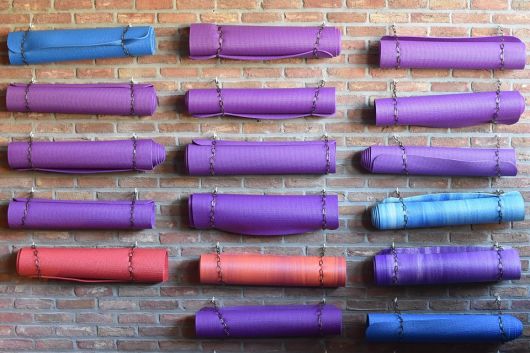 The trend of going to the gym is growing with public awareness of following a healthy lifestyle. With it, the market demand for yoga mat bag has gone up as well. After all, gym-goers require a practical and spacious bag to fit in their clothes and other items. Moreover, these bags also make stylish accessories. If you haven't yet got a yoga mat bag, you should consider getting one.
Here's why a yoga mat bag is in such high demand in the market:
It is practical
You won't have to carry two or three bags to carry your gym items. A yoga mat bag will be able to fit it all in. Besides, it has several pockets, sleeves, and compartments to keep everything separate and well-organized. So, instead of upending the bag to find things every time you reach the gym, put them all in their designated places.
Keep your phone in an easy-to-reach outer compartment, for instance. That way, you can quickly get it without having to open the bag. Roll up your yoga mat and strap it vertically to the side of the bag with the external strap. It will remain in place, and you won't have to worry anymore about knocking people with it while out in public.
Thanks to the bright color of the bag's interior lining, your leggings, T-shirts, socks, and other items will stand out and be easier to find. The zipped pockets will keep your keys and purse safe.
It is durable
Yoga mat bags are made of durable materials like nylon material. Additionally, they have strong stitching and long-lasting hardware. These are bags that are built to withstand heavy usage. You can easily find yourself using your yoga mat bag for several years.
Also, as the nylon material is waterproof, you can safely carry the bag anywhere you want without worrying about the rain getting in. As long as you keep the bag closed and zipped, your things will remain dry and safe inside.
It is lightweight
Even if you are going to the gym to tone up your body, you probably don't want to be lifting weights outside of it. Luckily, the yoga mat bag is made of a light nylon material. It doesn't add too much to the overall weightiness. You will only feel the weight of the items you put inside. And if you are economical with those, you are not going to be bending double under the burden of your gym bag anytime soon.
It is stylish
Practical considerations aside, you probably want a bag that looks good on you as you move about town. The yoga mat bag can add to your cool factor. You can get it in a range of designs and colors. It is a great-looking bag to carry around.
It is easy to clean
When you use a yoga mat bag daily for your commute to the gym, it is inevitably going to catch dust, dirt, and even stains. Fortunately, the bag is made of washable and easy to clean materials. A quick wipe with a damp cloth should do the trick in most cases. If not, try a soap and water rinse. It won't ruin the bag.
It is comfortable to carry
The yoga mat bag comes with hand straps as well as shoulder straps. So, you can decide if you want to carry it as a handbag or if you prefer to sling the strap over your shoulder or across your body. The straps are wide enough for a firm grip, and they are padded too so that they can sit comfortably on your shoulder.
Many gym-goers are busy people, and they can barely fit in the time to exercise in their regular schedules. As such, they don't want to be saddled with a high maintenance bag that makes for extra work. Yoga mat bags are most definitely low maintenance. Furthermore, they are very practical and versatile. Given all of these advantages, it is not at all surprising that the yoga mat bag is in high demand in the market. So, are you convinced yet? Isn't it high time you headed out and got one of these bags too for yourself?